About Us

Our commitment to our clients:
Relationships
At Heaton & Associates, our cases are driven by the needs of our clients. We take a genuine interest in how the details of our cases affect what is most important to our clients, and communicate frequently with them to continually adjust our representation to reflect their goals. This approach yields results tailored to each client, and transforms our business agreements into long-term relationships.
Responsibility
Peace of mind is what is at stake when choosing an attorney. When you are injured, uncertainty, doubt and fear can cultivate an overwhelming emotional burden until your case is resolved. When you hire Heaton & Associates, you receive more than legal work; you receive confidence that your legal needs are being handled with professional excellence.
Results
You will not see Heaton & Associates on television or billboards. We do not attract clients with jingles or radio ads. Neither do we exaggerate anticipated results in order to sign up a client. Rather, our clients simply recognize sound analysis and advice, and see results. With our exceptional legal talent, Heaton & Associates commits to do the same for you.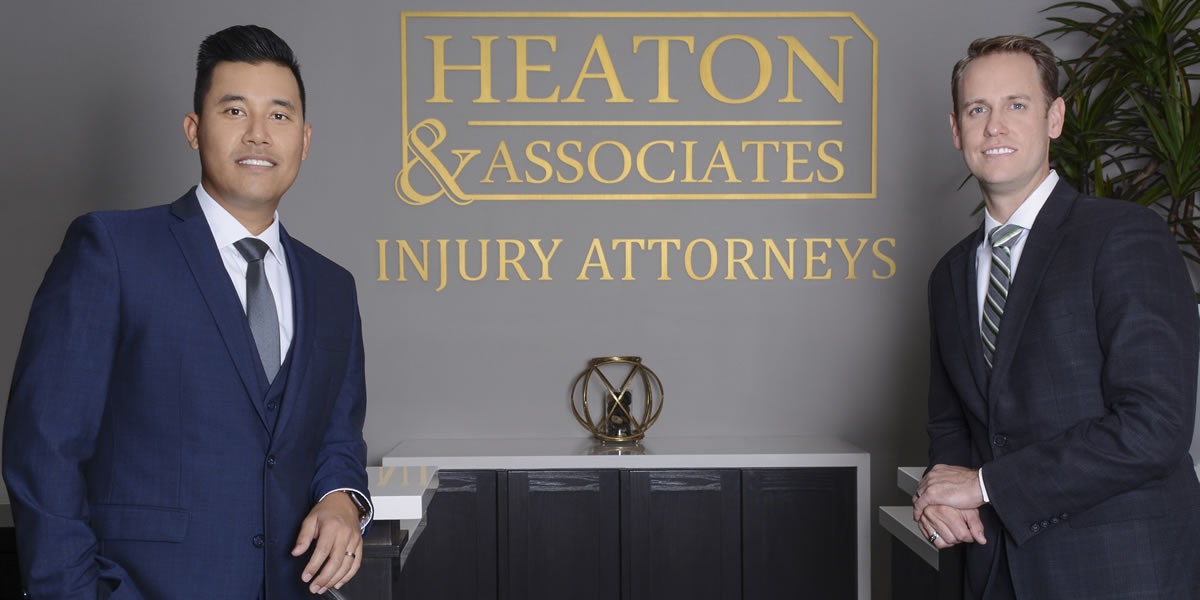 Find out how we can help you with all your legal needs.
Heaton & Associates
CONTACT US NOW